Events
TENSA is constantly moving.
Discover our latest activities in our social channels.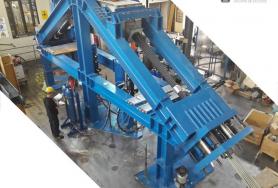 TENSA has positively completed a fatigue and tensile test carried out over a 37 strands stay cable provided with a multi-tube saddle type 37TSS-T. Test has been performed at the Politecnico of Milan, structural laboratory LPM, in full compliance with FIB Bulletin 30 (2005), imposing 2 fatigue million cycles and subsequent tensile resistance test, providing a final results in full compliance with acceptance requirements. This test, extremely complex for the set-up needed and dimensions of the testing apparatus, has been developed through more than 2 months and it is a unique test, having no other similar done in the market. This result has a strategical importance in the development and growth of Tensa stay cable system and it is a logical development of the previous one carried out in 2016 over a 7 strands stay cable. Congratulations to the entire working group of the Technical Department for such brilliant result!
August 14, 2017
see post